HEALTH IS EVERY WOMAN'S RIGHT
Did you know that 73% of women don't know what a vulva is?
The vulva is actually a wonderful part of the body!
It's a source of sexual pleasure through the clitoris, a symbol of femininity, and the gateway to the vagina, another miraculous body part.
At Eve's Disclosure, we want to destigmatize the words vulva and vagina
and thereby dismantle the shame and misinformation around them.
The impact of polyester material on your vagina and the ABC of the vulva is explained by Dr. Tara Scott.
#knowledgeispleasure
It is time to (re)claim what is ours.
Our mission at Eve's Disclosure is to knock down myths and taboos around vulvas and vaginas and normalize talking about them.
Through our platform, our team of healthcare specialists is here to share knowledge and information to encourage women to take action in regards to their health.
WE BELIEVE THAT IT IS OUR DUTY TO EDUCATE WOMEN ON THEIR INTIMATE HEALTH.
Knowledge gives us access to power and pleasure!
BE PROACTIVE, NOT REACTIVE!
Taking care of your vagina isn't something that should only occur when there's a problem or during your annual OBGYN appointment. The more information you have about your intimate parts, the more able you are to prevent health issues and to give your feminine parts the comfort they deserve.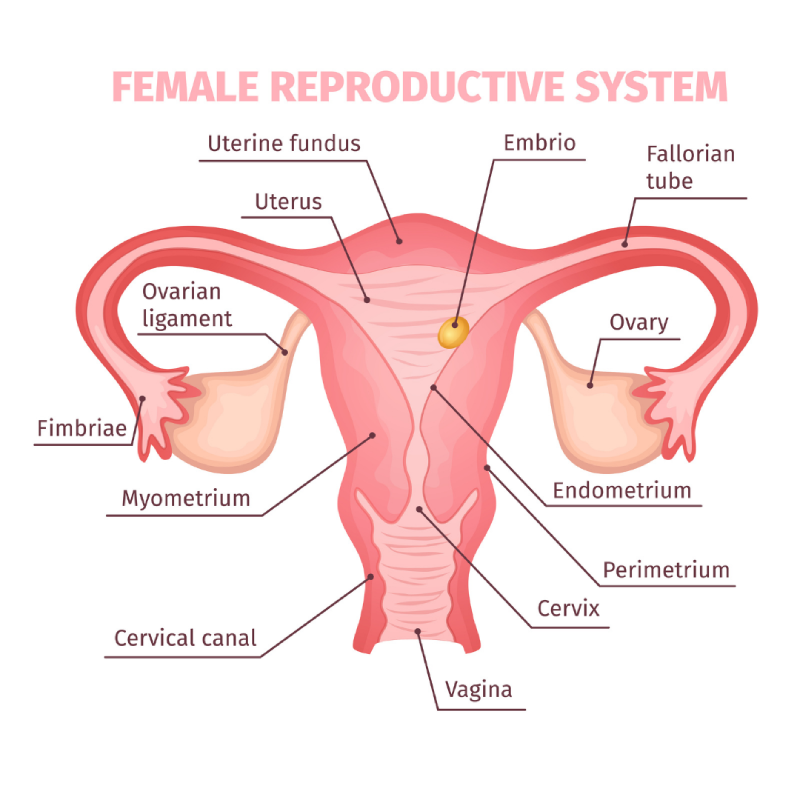 What you eat affects every part of your body.
How you feel impacts your body.
What material you wear impacts your body.
Learn More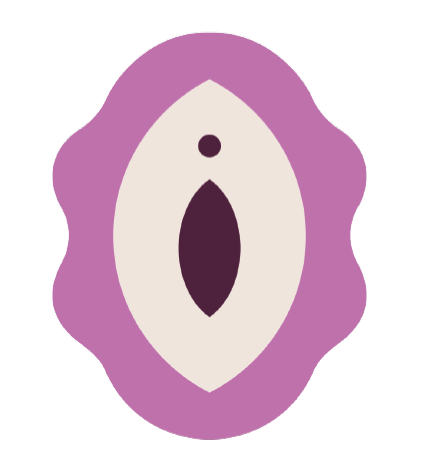 HOW DOES BACTERIA MAKE ITS WAY ONTO CLOTHING?
Naturally, the clothes we wear are close to our skin, which means that the material of our clothing also has close contact with the microorganisms on our flesh.
The joining of the two creates a heated and often moist environment close to our bodies.
This can lead to the growth of bacteria, which can then lead to foul odors, stains, fabric deterioration, and physical irritations such as rashes and itchiness.
One particularly understudied area is contact dermatitis. This includes textile or clothing allergies. Genital Allergic Contact Dermatitis is particularly uncomfortable. Yes, ladies, our undies could be the cause of the itch!
Learn More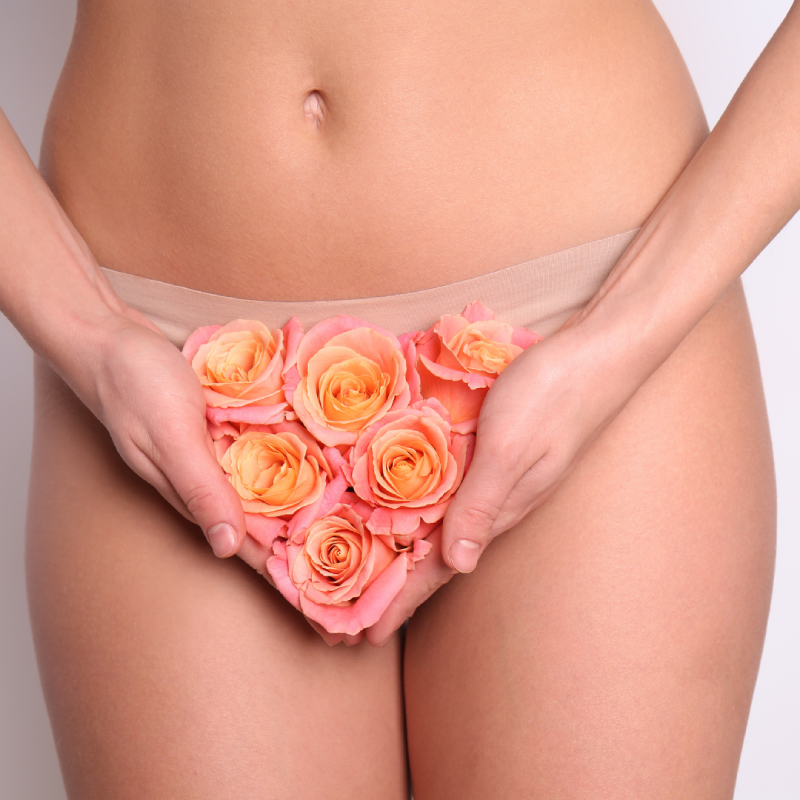 The type of fabric we choose for our undergarments can make a huge difference in our intimate health. Researchers have pointed out that harmful chemicals and dyes used in the production of synthetic underwear are unhealthy for our bodies. Synthetic fabrics don't allow the skin to breathe and may aggravate pre-existing conditions, causing irritations and allergic reactions.
GOODBYE SYNTHETIC, HELLO HEALTHY!
Shop Now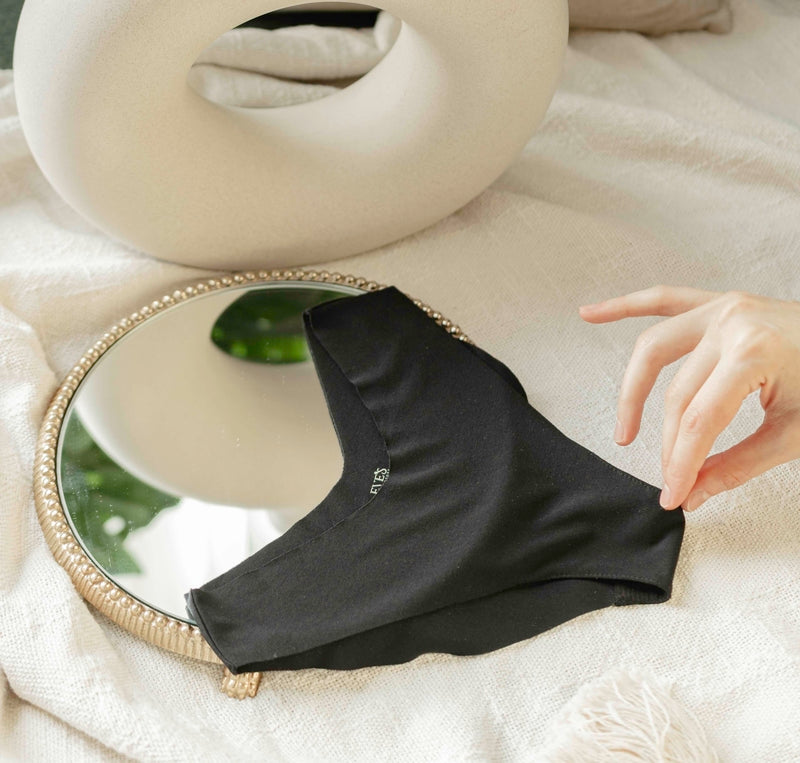 OBGYN Tara Scott talks about the benefits of Eve's Disclosure undies.
The first undies that are gynecologist tested and approved.
WHAT IS IONIC+ ?
WHY IS IT IN YOUR
EVE'S DISCLOSURE UNDIES?
THE SCIENCE OF SILVER
The active ingredient in IONIC+ Mineral Antimicrobial-silver has been used to inhibit bacterial and microbial growth, prevent infection and promote human health since 1300 BC.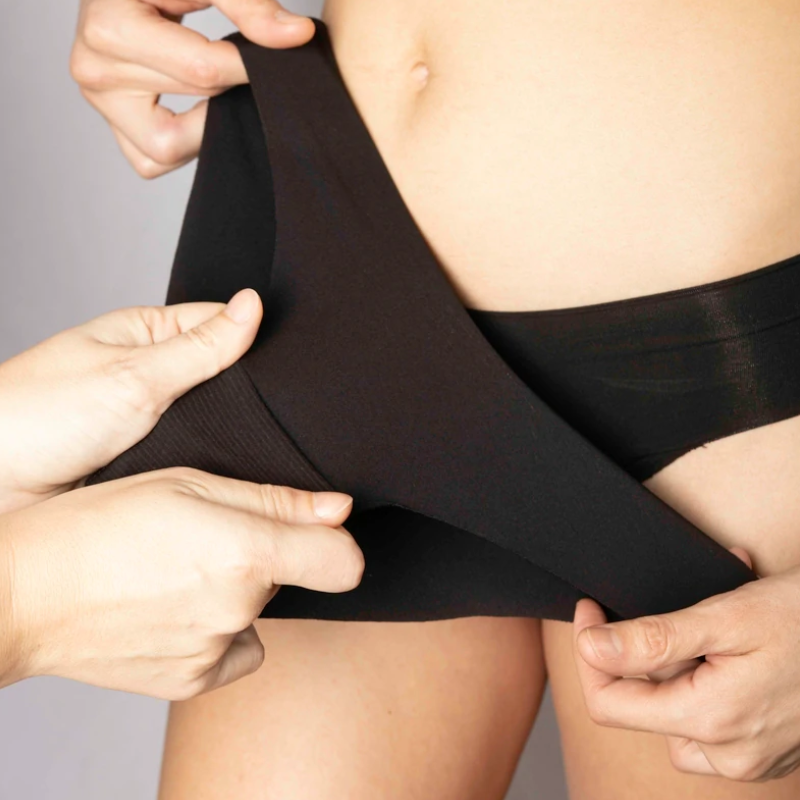 Ionic+ Noble Biomaterials harness the power of positive ions
to fight microbes on soft surfaces.
Play Video

WHAT IS SILVER USED FOR?
Silver has a long history of use for its antimicrobial properties in medicine. Furthermore, silver has been demonstrated to have excellent efficacy as an antimicrobial with low human toxicity, making it a favored active ingredient for many diverse applications.
- Medical/Healthcare/Wound Care industry uses IONIC+ to introduce silver antimicrobial properties into fabric manufacturing improving traditional fabric performance in high-risk environments.
- Apparel/Footwear/Home/Lifestyle uses IONIC+ antimicrobial treatment to make textiles surface inhospitable to microbes mitigating the impact of odors, stains and degradation.

HOW DOES IT WORK?
Incorporating micro amounts of silver (IONIC+™ technology) within threads used in the fabric weaving process, creates a textile with a natural barrier to support hygiene and function.
Positively charged ions are released in the presence of moisture (such as sweat or vapor naturally emitted by the skin). This ionic action eliminates microbes on the surface of the product that creates those bad odors.
As a result, potential toxicity effects of silver are minimized by the low levels released during product use and the high levels of efficacy.

THE GLORIOUS BENEFITS OF IONIC+™
-High-purity silver antimicrobial technology.
-Self-cleaning, continuous, sustained release of silver ions with no shedding of elemental silver.
-Fights microbes that accumulate on fabric.
-Eliminates odor.
-Requires only lower temperatures for washing because the fabric maintains bacterial cleanliness.
-Ionic+ fiber and filament have received Oeko-Tex® Standard 100 accreditation. This certifies that it supports human ecology through biocompatibility without the use of harmful substances throughout the manufacturing process.
-Ionic+ is made with ions that are found in water, land, and sea, making it an all-natural, eco-friendly choice.
-Absolutely not nanotechnology!
INTRODUCING EVE'S DISCLOSURE IONIC+™ PANTIES LINING:
We all know that feeling we get when we don't feel so fresh down there from walking around all day, going to the gym, and trapping our V in tight pants. That sticky, sweaty, and uncomfortable feeling can make your confidence drop FAST. You begin to wonder:
"What do I smell like down there?"
This is the LAST thing we want you to be thinking about while you are enjoying yourself out and about.
We've designed underwear made with IONIC+™ material with antimicrobial technology that uses the natural powers of silver to provide life-long odor protection. We've combined it with TransDRY® technology which has moisture-wicking properties and keeps your lady bits a lot cooler.
By eliminating the threat of those nasty germs composed of sweat, discharge, and debris (which could develop into yeast infections, UTIs, or vaginitis), you can rest assured your vulva is well taken care of.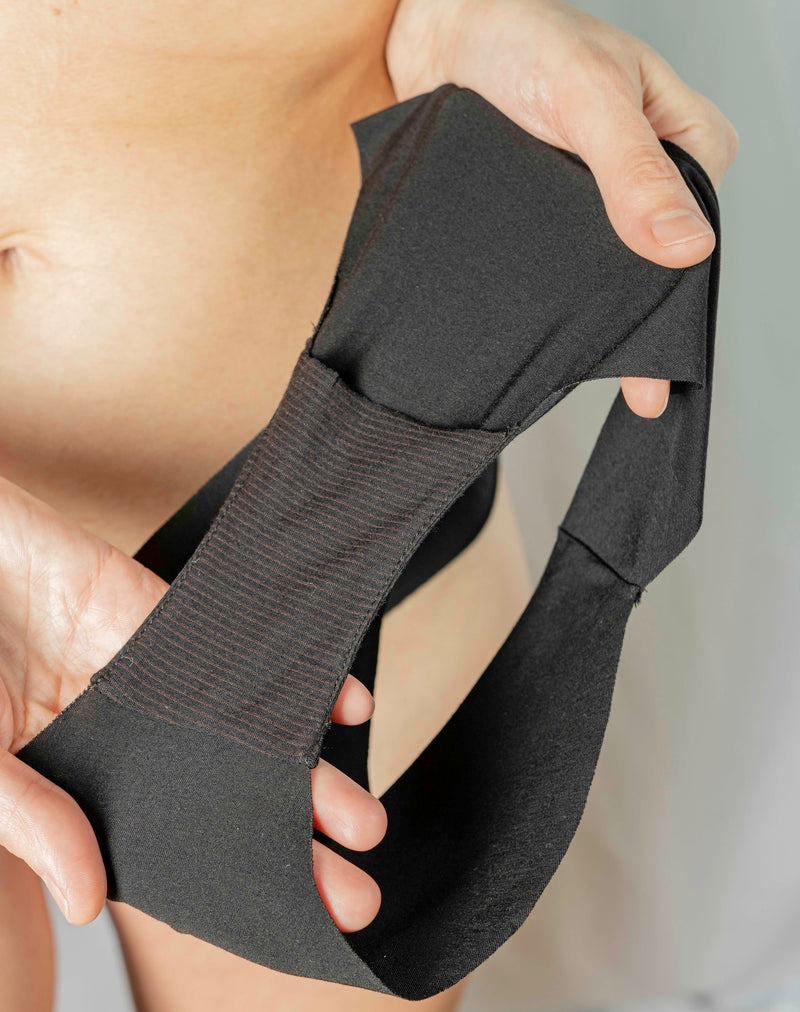 The blend of anti-odor, anti-microbial and anti-allergenic properties creates a trifecta of benefits in these healthy, eco-friendly underwear that feel like a second skin.