REDUCE. REUSE. RECYCLE.
Like our dedication to designing women's panties that are safe and healthy for the female body, we aim to create packaging and materials that help protect Mother Nature and preserve her beauty.
SUSTAINABILITY
Eve's Disclosure works hard to decrease their carbon footprint and negatively affect the environment while designing and manufacturing products made for Women by Women.

#evefriendly
Discover More
Panty Pouch
Our panty pouch is made from the same bio-based Tencel Modal fabric as our panties.
Tencel is a semi-synthetic cellulose fiber made by spinning reconstituted cellulose from beech trees.
There is minimal environmental impact during the process as the fibers are biodegradable and compostable, allowing them to break down and revert to nature.
PARTNER: Lenzing
CERTIFICATIONS: USDA Certified Biobased Product, Biodegradable/Compostable, EU Ecolabel, FSC-C000000, PEFC, Made in USA.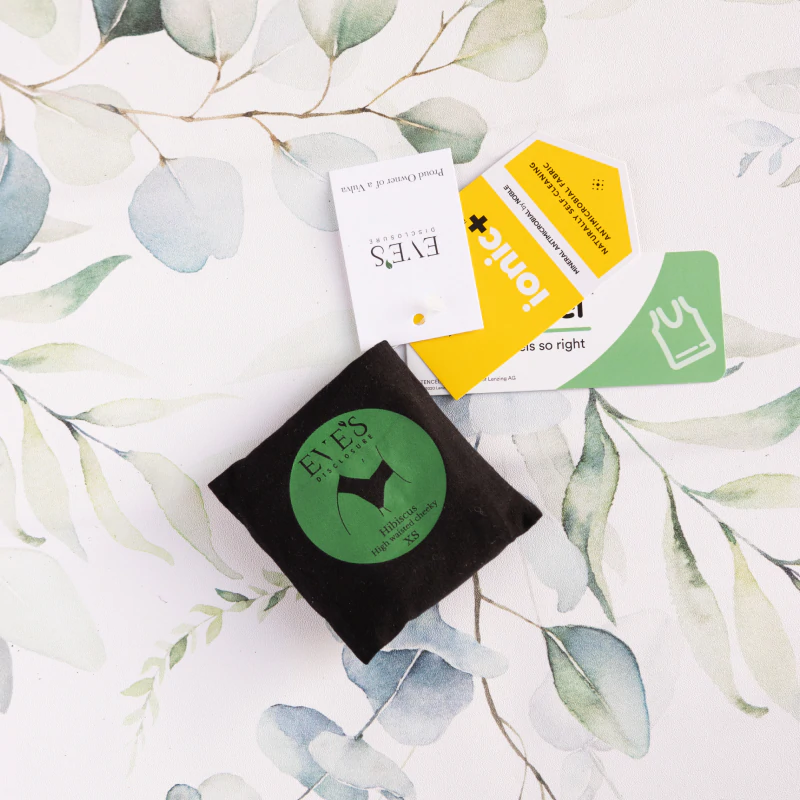 Hangtag
The hangtag and the card are both printed on premium 100% recycled paper using ethically chosen soy and vegetable-based, eliminating our use of petroleum-based alternative inks.
Producing recycled paper takes about 75% less water compared to producing virgin paper.
Creating a recycled product helps eliminate the amount of paper that ends up in landfills, emitting methane gasses into the atmosphere.
The choice of using soy ink reduces volatile organic compounds (VOC) in ink as some VOC levels can be harmful to humans and the environment.
PARTNER: Greenprinter
CERTIFICATION: FSC-C103525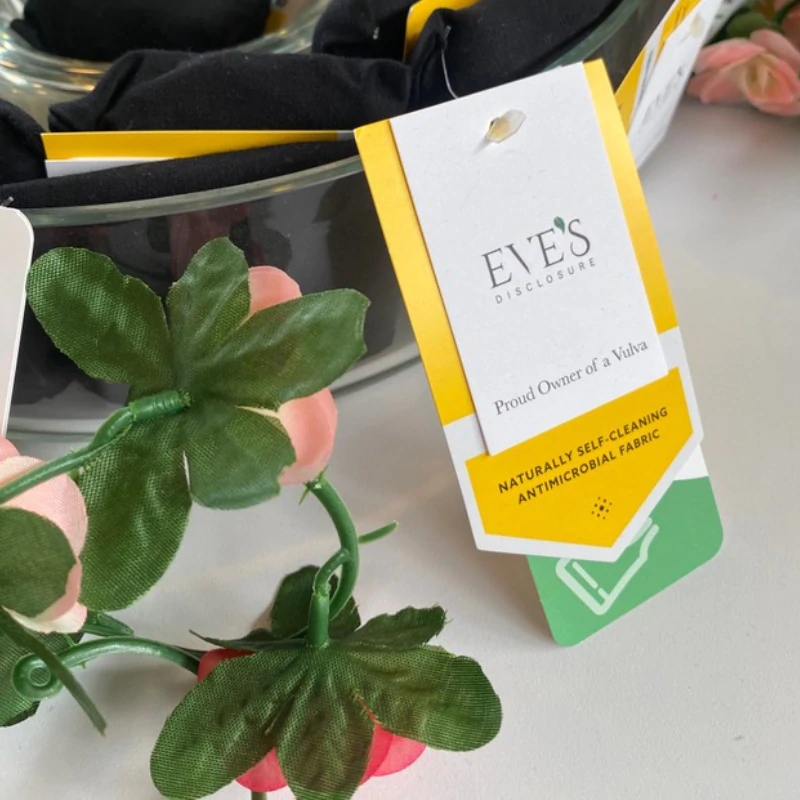 Fastener
Do you know that approximately 80 billion garments are made annually, and you know what they all have? A plastic fastener.
We are pleased to announce that our fasteners are 100% biodegradable, made from a blend of polypropylene material, and made to decompose within one year.
A regular plastic fastener takes anywhere from 20-30 years to break down completely.
Our fastener reduces the amount of single-use plastic being disposed of in landfills and helps eliminate harmful chemicals from entering Mother Earth's precious soil.
PARTNER: Avery Dennison
CERTIFICATIONS: 100% biodegradable ISO 14021:2016 compliant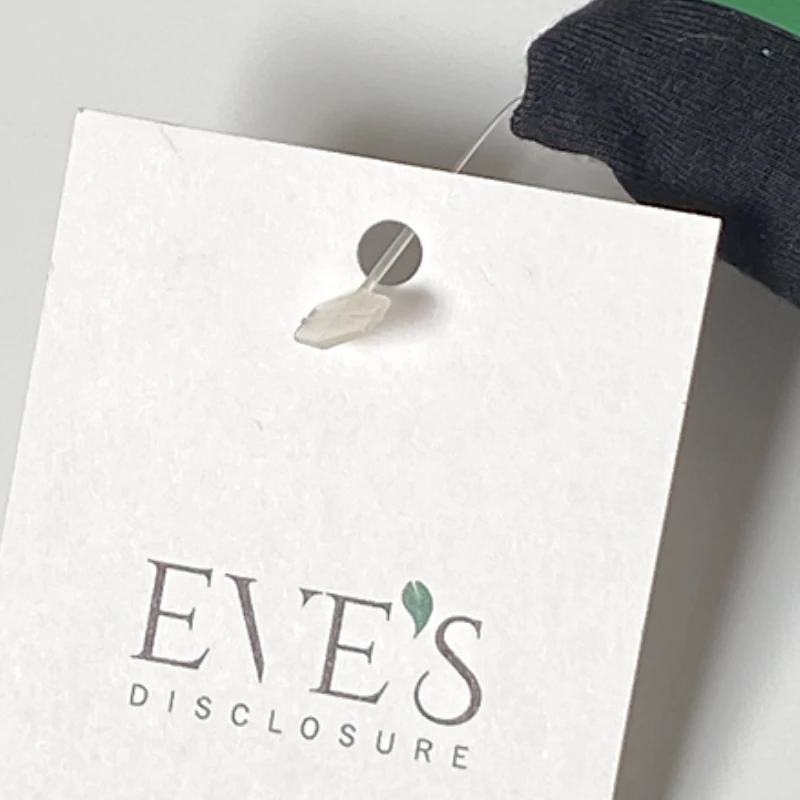 Poly Mailer
The poly mailer we use to ship your Eve's Disclosure panties has the lowest carbon footprint.
The only poly mailer on the market is 100% recycled content, which ensures 50% post-consumer waste.
The packaging features an easy-to-open tear strip and a dual self-seal adhesive strip so that customers can easily reuse it.
This product made in the USA is eco-friendly, durable and moisture and tear-resistant.
PARTNER: Ecoenclose
CERTIFICATIONS: Recycled, Reusable, Recyclable, Made in USA.


By eliminating extra waste and implementing eco-friendly practices, we are helping our environment one step at a time.
This is what it really means to be a sustainable company:
No smoke, No mirrors.


With full transparency, you don't have to reinvent the wheel every time.